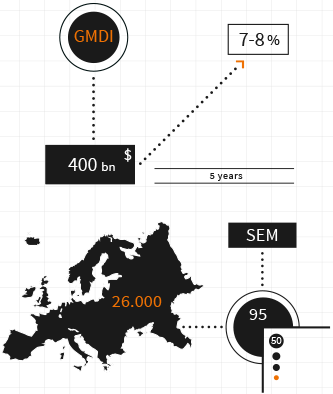 The Global Medical Device Industry is already worth almost $400bn and is predicted to grow at an annual rate of between 7-8% over the next five years.
In Europe alone there are 26,000 medical technology companies; 95% are categorised as SMEs and most of them are enterprises with fewer than 50 employees. The number of new Medtech patents being filed has doubled over the last decade, compared with relatively static numbers in comparable tech markets.
These statistics prove that medical technology is characterised by lean, fast moving innovation, and that it is impossible to monopolise it.
GET OUR INDUSTRY REPORT


However, this doesn't mean that the SME's which comprise the vast majority of European Med Tech companies can rest easy. On the contrary, as they control less than 10% of the market, they either try to destroy each other to maintain a foothold and or enter new areas of the market before the blue-chip monoliths arrive and reassert dominance through acquisition, merger or increased R&D investment.
The modern device market, on average, makes up 7% of total healthcare spending in the EU, less than 1% of total GDP. Wider economic considerations and shifting regulatory parameters have resulted in an already shallow reimbursement and investment stream beginning to run dry.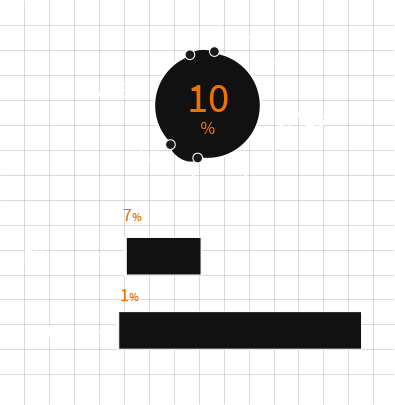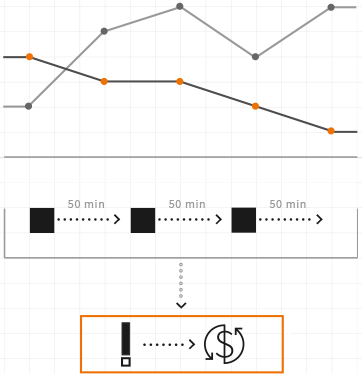 In place of the R&D focussed barometers of the past - safety, efficacy and incremental development/improvement in patient outcomes - stakeholders are balancing health economics against tangible improvements in patient outcomes.
Companies need to keep pace and deliver clear improvements in patient outcomes while satisfying price conscious purchasing groups who have an inherent suspicion of marginally upgraded technologies.
Industry leaders agree that the key to continued growth in the industry is innovation, but the traditional definition of innovation may require modification. Manufacturers and developers are facing multi-stakeholder appraisal at each stage of the product life cycle, from original development to commercialisation, and satisfying the varying, and sometimes contradictory, demands of that process is key to success.
The navigation of this pathway requires a highly skilled team capable of counterbalancing the traditional aims of a medical technology manufacturer against the economic realities of stretched healthcare budgets and burgeoning, ageing populations.